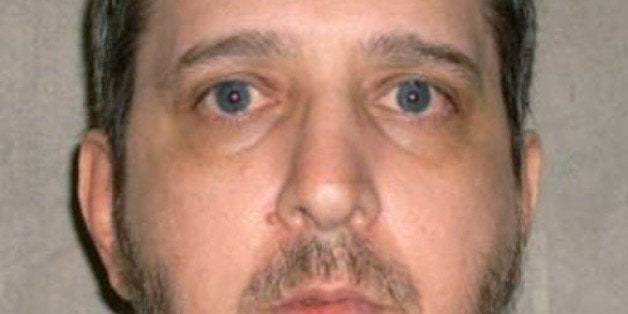 By the time you read this, Richard Glossip might be dead.
Glossip is scheduled to be executed on Wednesday, September 15, 2015 – which is tomorrow on my calendar – for a crime he may not have committed.
In 1997, Glossip was convicted of murder-for-hire and was sentenced to die, based largely on the testimony of the actual killer, Justin Sneed. In exchange for testimony against Glossip, Sneed was sentenced to life without parole instead of death. The best evidence against Glossip is Sneed's testimony; there is no physical evidence whatsoever connecting Glossip to the crime.
And if Sneed lied to save his own skin, then Glossip might be put to death — not because he committed a crime — but because someone falsely said he did so.
Many people, like Sister Helen Prejean of Dead Man Walking fame, have asked Oklahoma Governor Mary Fallin to stay Glossip's execution for 60 days. This stay of execution would give Glossip's new pro bono legal team a little more time to prove his innocence.
The request for more time is not some sort of stall tactic. Glossip's attorneys say they have new evidence that could prove Glossip's innocence. But they need more time to develop that evidence.
Unfortunately, unless Fallin grants the stay, time is the one thing they do not have.
The folks who are against a stay of execution argue that Glossip was convicted by a jury, that his appeals are finished, and that the system needs to run its course.
I understand that the system likes finality.
But nothing is more final than death.
And if there is a chance that Glossip is innocent, then why not give his attorneys a little more time to prove it? What possible societal benefit could ever occur from the state execution of an innocent man?
Think about this: 155 people nationwide have been exonerated from death row since 1977.
10 of those people were from Oklahoma.
And 4 of those 10 Oklahoma death row exonerations were in cases where a defendant was sentenced to die based on false testimony.
Just like Glossip's conviction appears to have been.
A request for 60 more days to figure out whether Oklahoma is executing an innocent man does not seem too much to ask, particularly from a state which, since 1979, is responsible for 112 executions, 48 people on death row, and 10 death row exonerations.
I'm opposed to the death penalty no matter what. But if Oklahoma is committed to using the death penalty, the least they can do is make sure that the man they are strapping to the gurney is guilty of his crime.